Regular price
$5,179 USD
Sale price
$3,699 USD
Unit price
per
Sale
Sold out
SOOTHES SORE MUSCLES AND JOINTS – FAR infrared heat provides relief to your body by warming your core temperature, loosening your muscles and easing joint pain. Each heater is perfectly positioned to provide steady heat throughout your body.
PERFECT FOR COUPLES – This slim, two-person sauna room is built for small spaces. Its minimal footprint fits snugly within your master bathroom, bedroom, basement, or gym. Enjoy the health benefits of regular sauna use right in your own home.
BURNS CALORIES & REMOVES TOXINS – As you relax in this luxurious sauna, your body works hard to keep your temperature down, burning calories and slimming your waist. Increased sweat production removes harmful toxins from your body.
CANADIAN HEMLOCK CONSTRUCTION – Eastern Hemlock's scar-resistant and hypoallergenic properties make it the ideal wood for sauna construction. This durable wood is an excellent insulator, keeping your heat contained within your sauna room.
SEVEN-YEAR WARRANTY – Your sauna comes with a seven-year manufacturer warranty. Your item will arrive damage free with all necessary parts and accessories. If something goes wrong, we'll work tirelessly until you're satisfied with your sauna.
Product Description
Bring the health benefits of FAR infrared heat to your home with this beautiful hemlock sauna. Infrared heat permeates deep into your body, soothing aching joints and sore muscles. And as your sauna room heats up, your body works hard to cool itself down. The result is a calorie-burning routine that is a great compliment to any workout.
This sauna is made for the home, with a slender profile that blends seamlessly with your décor. It's intuitive, buckle construction makes assembly a snap. Bring this sauna home and enjoy the restorative benefits of infrared heat.

Experience the health benefits of FAR infrared heating in your own home

Backed by CE, CETL, RoHS and ISO 9001 certifications: internationally-recognized seals of quality, safety, and professional manufacturing.

Canadian Hemlock construction insulates heat and resists warping

3 ceramic, infrared heaters provide pain relief for sore muscles and joints

Integrated sound system with aux inputs, radio, and CD player

Simple-to-operate LED control panel

Bronze-tinted tempered glass

Requires 120v / 15amp power

Seats up to two adults

1050 watts provide heat up to 141 degrees F

7-year limited warranty on wood structure, 5-year heating & electronics, 1-year radio
From the Manufacturer
Radiant Saunas are perfect for relaxing, rejuvenating and improving overall health, right in the comfort of your own home. Our saunas utilize the latest in infrared heat technology emitting ultra-low levels of EMF, making them safe and beneficial to your health. The infrared waves penetrate the body, providing soothing relief for aches, pains and tension. Perspiration helps remove harmful toxins deep in your pores, while increased blood circulation brings fresh nutrients to the surface. Spending just 30 minutes in a Radiant Sauna can also burn up to 600 calories. Buy now and begin enjoying the benefits of a Radiant Sauna today! Radiant Saunas are backed by CE, CETL, RoHS and ISO 9001 certifications, internationally-recognized seals of quality, safety, and professional manufacturing. 7 year Limited Warranty, 5 year heating & electronics, 1 year radio
Share
View full details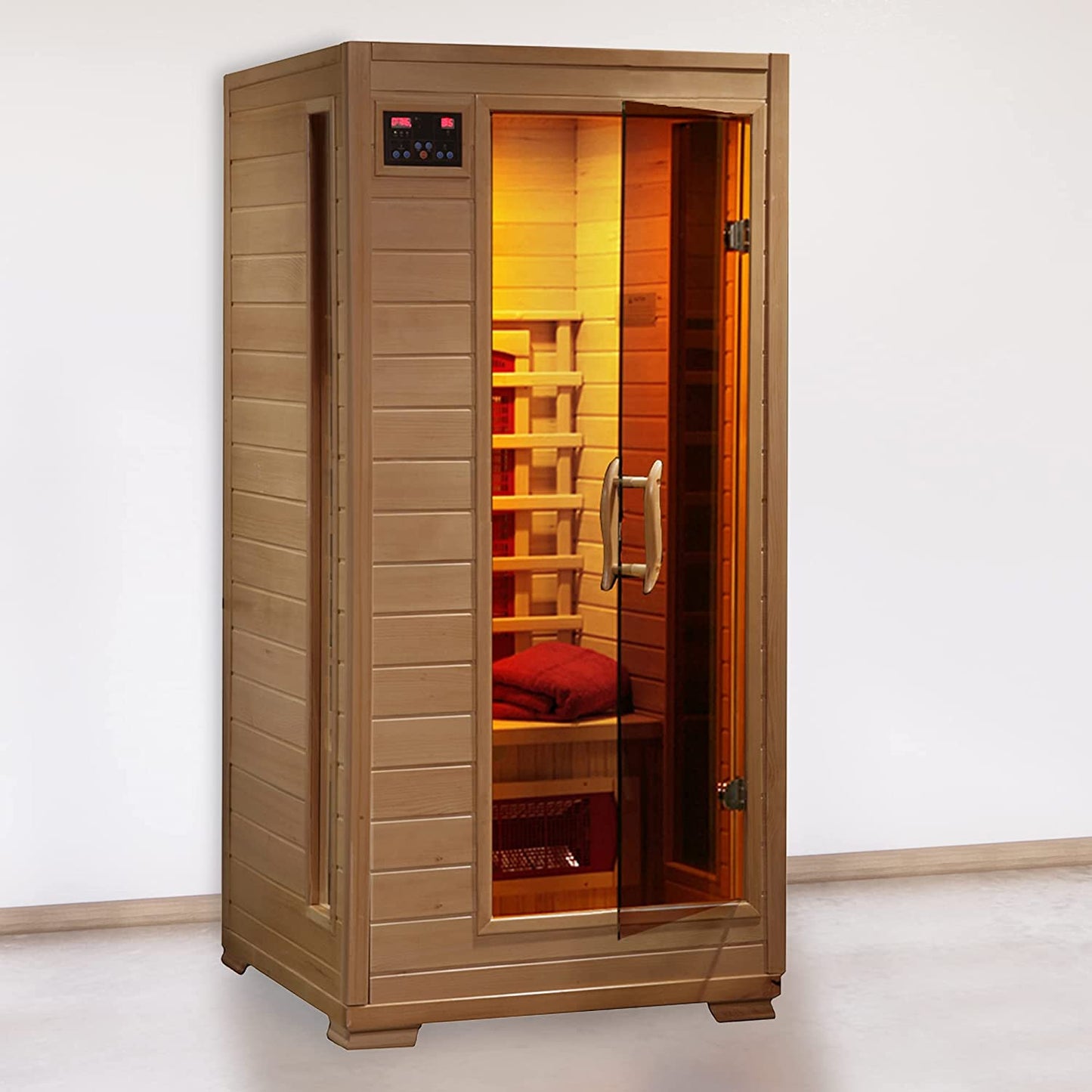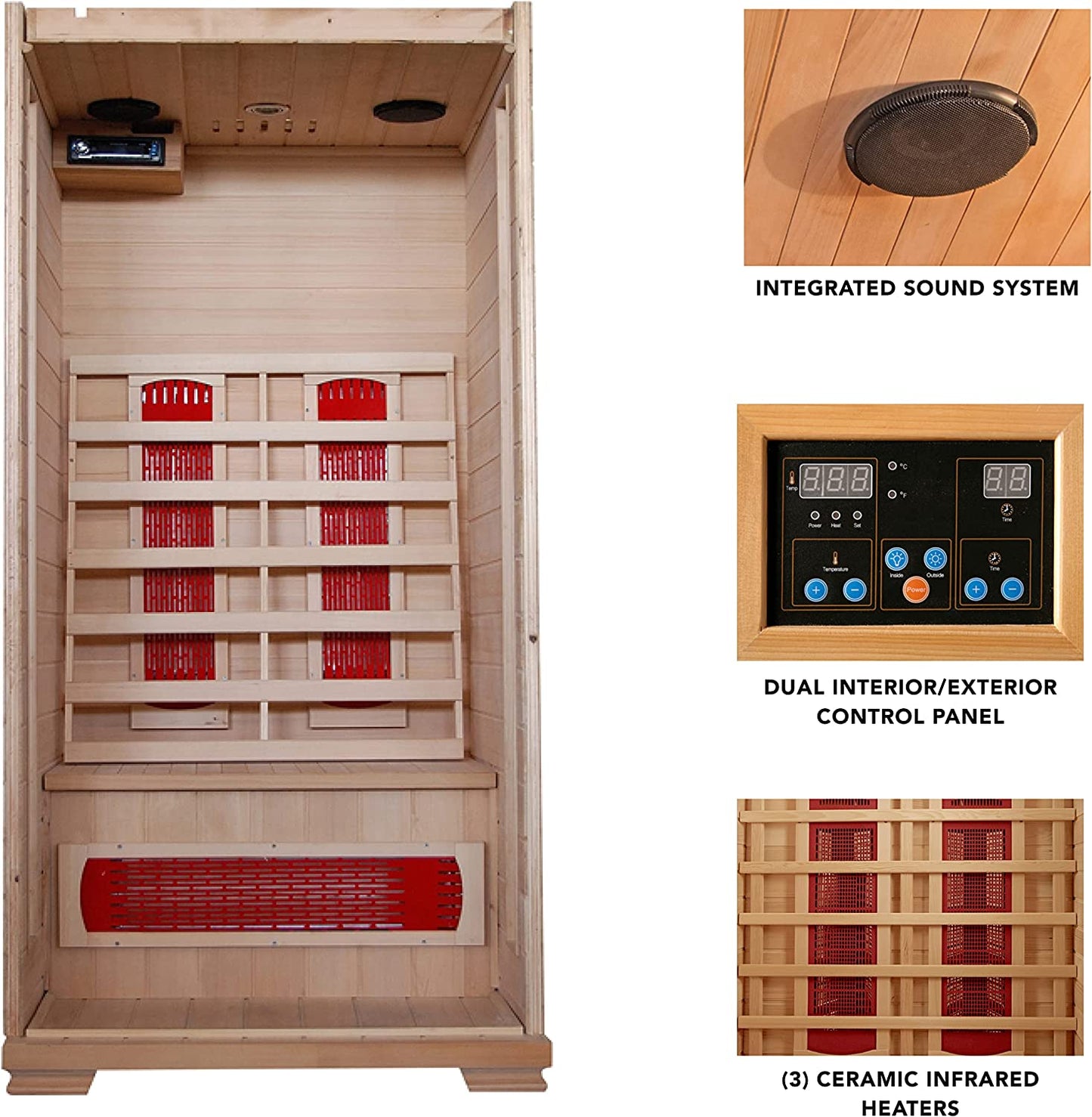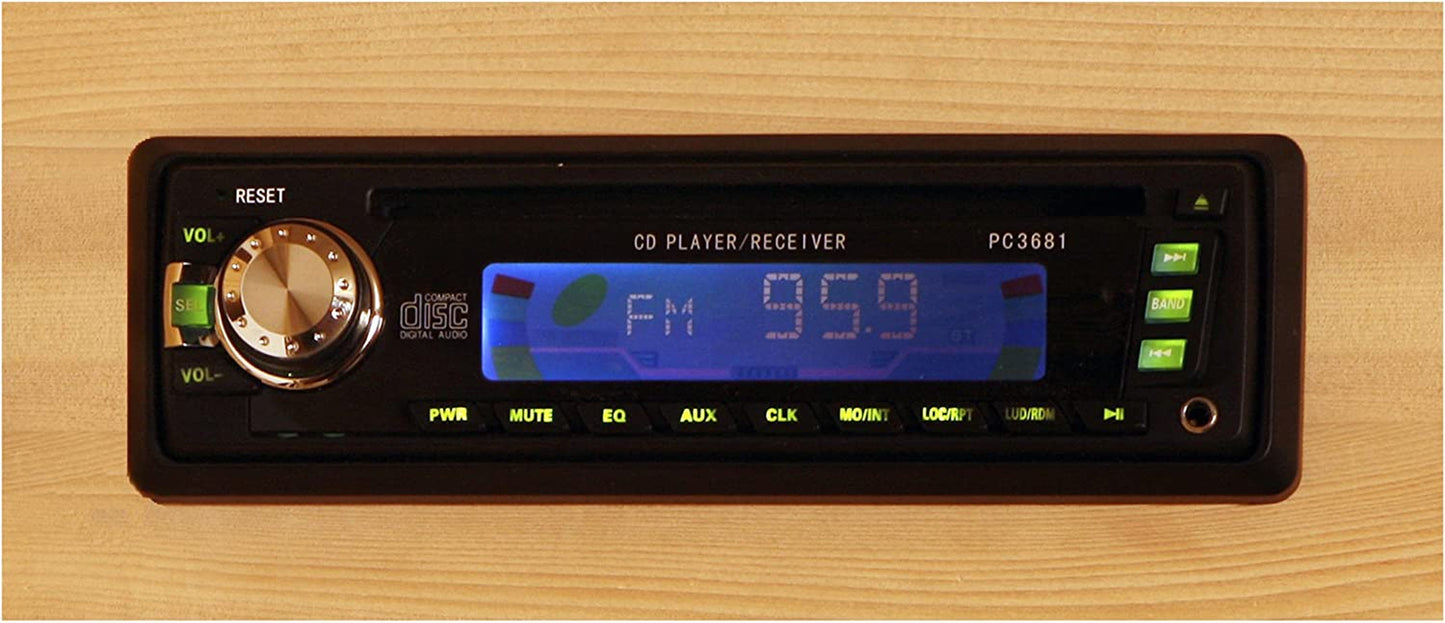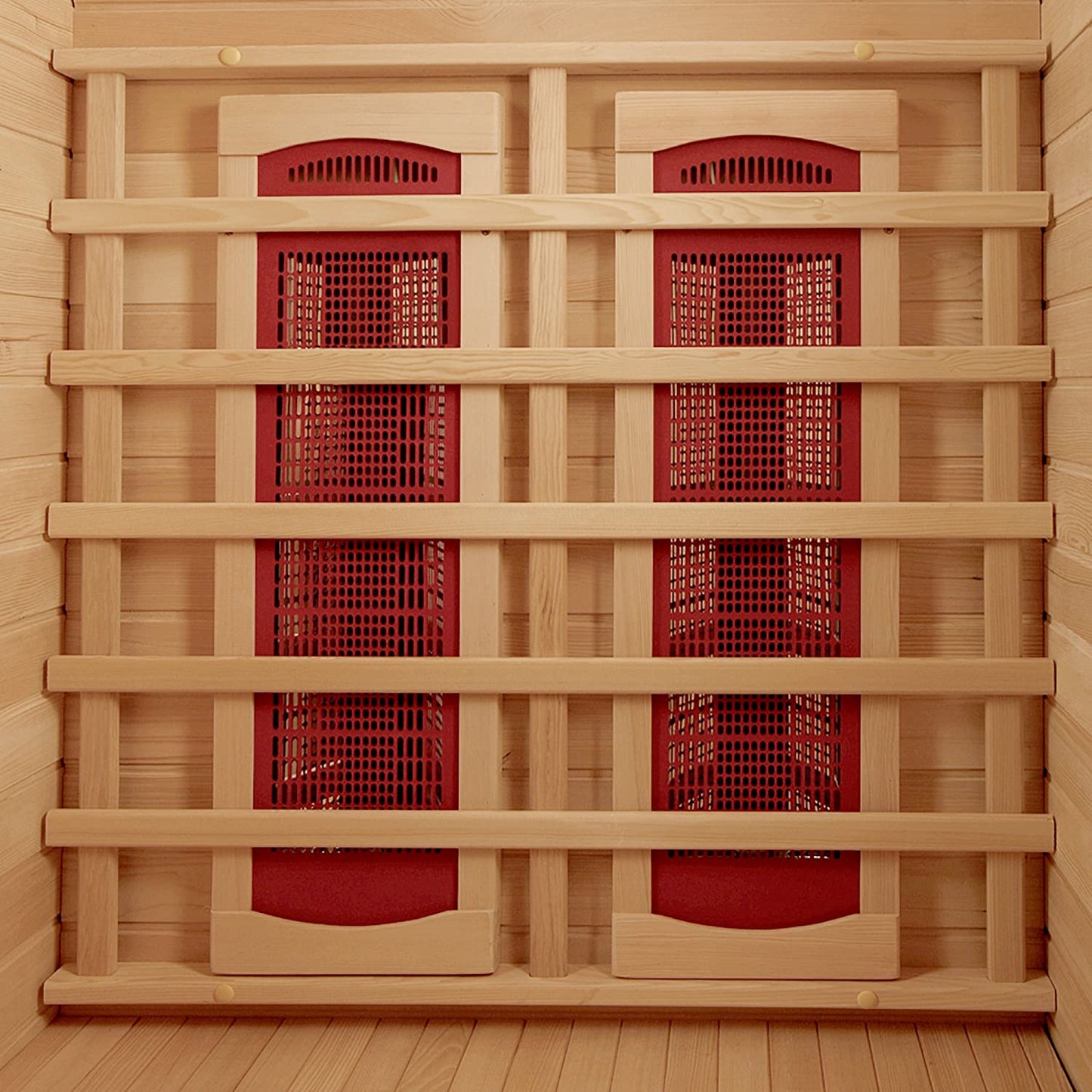 Free Shipping

Enjoy free shipping on all items!

Hassle-Free Exchanges

Return or exchange items at no cost